Hidden away in a tranquil, unspoiled corner of Kannur, our exquisite resort holds the promise of an invigorating or intimate relaxed getaway. Walk into our hotel to enjoy a refreshing, rejuvenating, experience.
If you are planning for a peaceful holiday in a pristine environment, Chillax resort is the right pick for you. Lapped in mystic green surroundings, our relaxing resort offers all the imperative amenities that you need for an impeccable holiday.
The beauty of 'Palakkayam Thattu' became popular, after the District Tourism Promotion Council initiated effective steps to boost the tourists projects in the place. Located 3500 ft above sea level, it is undoubtedly one of the most picturesque places in Kerala. A distance of 53 km from Kannur, the journey through the hill and scenic valleys will be a thrilling and exciting one.
Extraordinary Experiences
Our resort is nested in the verdant misty hills of Paithalmala in Kannur. The resort is 4500 feet above sea level and it is one of the highest rain-fed areas in India. It is a cool place surrounded by mist covered area in God's Own Country.
Surrounded by thick tropical vegetation, most of our rooms are aligned in order to preserve the sanctity and serenity of the natural beauty. The natural green surroundings and tranquil setting is an idyllic location for a perfect retreat.
Hospitality for us is more than an industry definition such as the service of food, drink or accommodation. For Chillax, it is a concept and an obligation towards our guests, community and nature.
Activities To Try
Looking for more? Well, we believe that every guest walks into our hotel for the best experience. And, we are determined to deliver just that.
Off-Road Drive
For those keen to explore the lush green and offbeat beauty of the Western Ghats, our jeep safari will thril you with its off-road locales and thrilling river crossings.
Trekking
Trek with us to experience an exciting combination of breathtaking views and adrenaline pumping adventure which begins modestly through meandering trails
Beach Drive
Muzhappilangad Beach is famous for being Kerala's only drive-in beach having a 4 km stretch of sand that awaits you to simply drive along the beautiful Malabar Coast.
Theyyam
Theyyam is a famous ritual art form that originated in North Kerala which brings to life the great stories of ancient Kerala through dance, mime and music.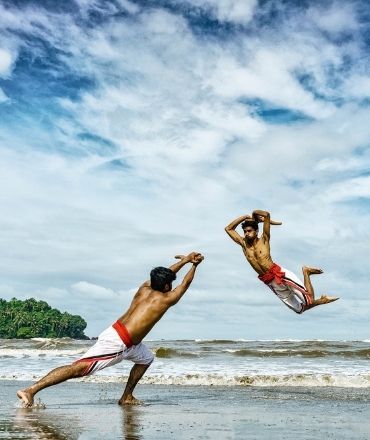 Kalaripayattu
Kalaripayattu is among the oldest combat styles in the world. Come and experience the many wonders and secrets of this legendary method of combat.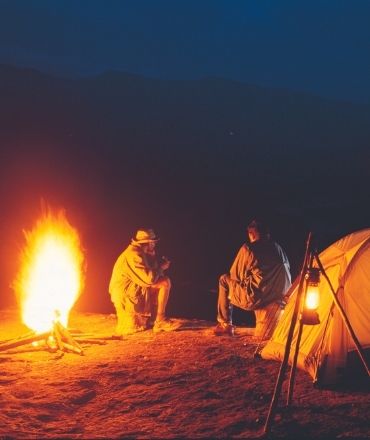 Star Camping
Trekking and forest camping visitors can expect to be bowled over by its beauty and pleasant climate along with the exquisite range of flora and fauna.
Situated in the midst of mesmerizing mist-clad valleys and cascading waterfalls in the Malabar region of Kerala, India. Chillax Resorts, welcomes you to experience nature in its purest form and to explore the flora and fauna.
Nearby Locations
Surrounded by beautiful streams, forests and waves of life and the breeze of nature. Chillax is situated at a majestic backdrop of cloud studded mountain meadows, splendorous views all around.
Muzhappilangad
Muzhappilangad Beach is famous for being Kerala's only drive-in beach. You to simply drive along as you soak in the view of the beautiful Malabar Coast.
Aralam Sanctuary
Spread over a 55 sq. km area of forests on the Western Ghats, Aralam Wildlife Sanctuary is among the finest of its kind with an exotic array of flora and fauna
Kanjirakolly
Kanjirakolly is an enchanting destination for trekkers, photographers and nature lovers. Sasippara and Alakapuri Waterfalls are the main tourist attractions here.
Merry Kingdom
Sadhoo Merry Kingdom the most modern man made sophisticated water theme park, is situated on a hillock at Chala Hills,6 km away from Kannur town.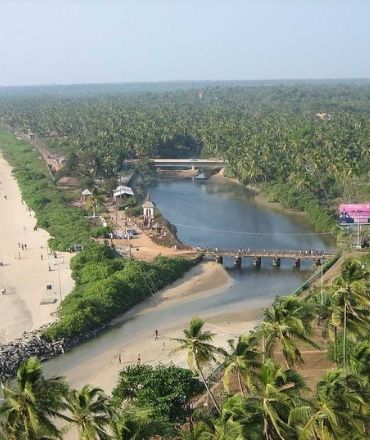 Payyambalam
The Payyambalam Beach is an impeccably maintained destination in Kannur. This secluded location is known for providing one with the opportunity to simply relax.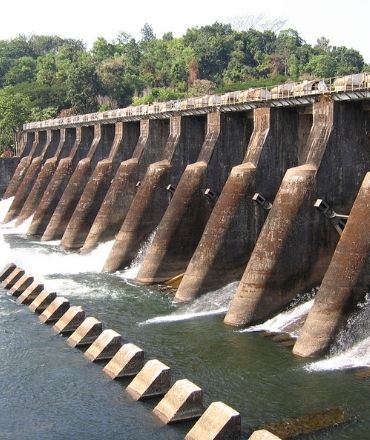 Pazhassi Dam
The Pazhassi Dam also called Kulur Barrage is a stone masonry diversion structure built at Kuyiloor across the Valapattanam River in Kannur
Plan an Unforgettable Experience at Chillax Resorts!
Whether you are looking for a family trip, romantic honeymoon, or even a solo getaway; experience amazing Chillax packages with unmatched service. Get a tailor-made offer starting from just Rs.999/-